Back to top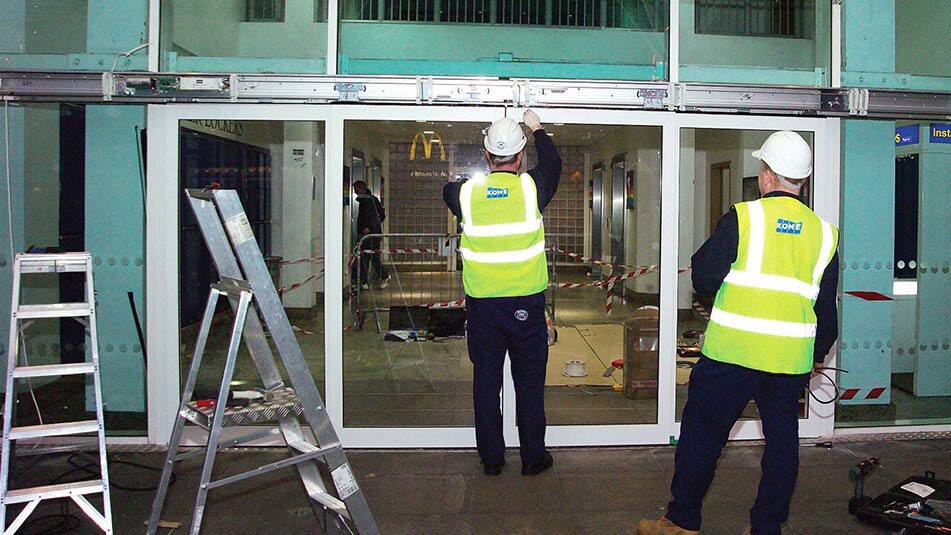 Choosing the right operator
KONE experts can help you choose the operator that best fits your needs. Our offering includes high-quality operators for both swing and sliding doors.
KONE UniDrive® for sliding doors. KONE UniDrive operators are the intelligent power behind our sliding door solutions. Operators are also sold as retrofit solutions.
KONE UniSwing™ for swing doors. All our operators include fully automatic smart door technology and are suitable for doors in a wide range of building types.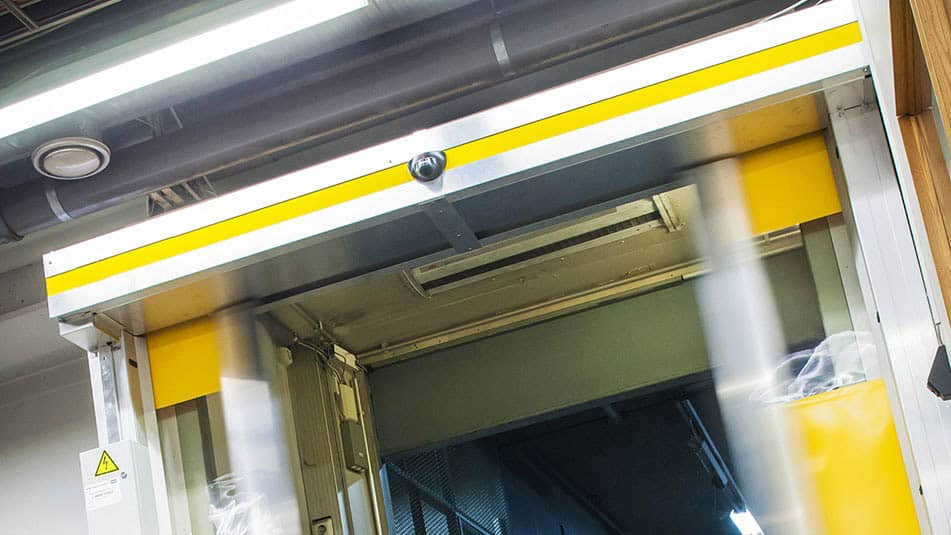 Enhanced safety
There are a number of different ways to improve door safety, including:
Emergency opening – bungee cords, redundant motors and controls, as well as breakout options ensure that the door remains operational in emergency situations
Battery back-up – single operation or multiple cycles ensure egress in line with local regulations
Sensors and detectors – dynamic and static solutions that protect people, goods, and vehicles
Photocells – stop the door from closing if people or goods are obstructing the leaves or panels
Safety screen – a mechanical safety device that prevents people or objects from being struck by a moving door panel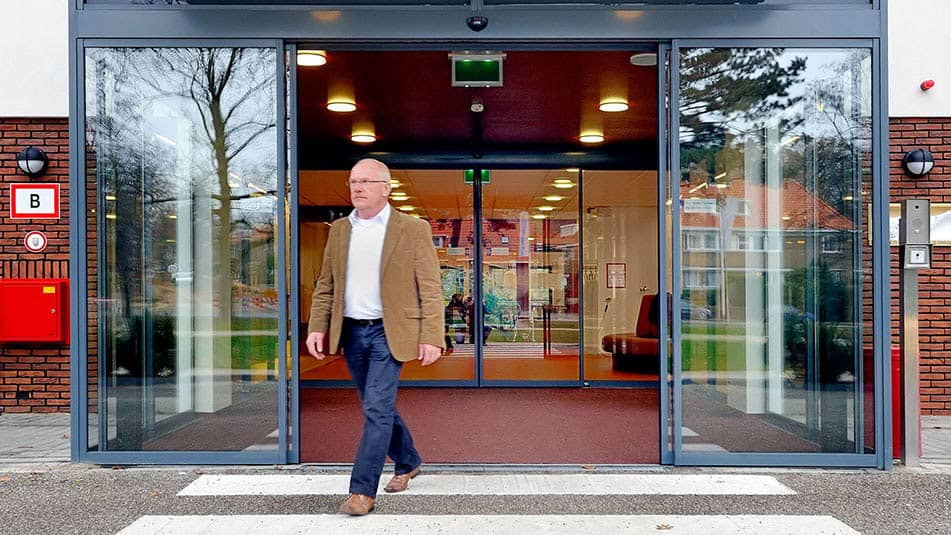 Improved security and convenience
Our automatic doors can also be integrated with building automation systems for even greater convenience, better security, and improved safety. For example, automatic doors can be integrated with fire alarm systems, remote control systems, and access control systems.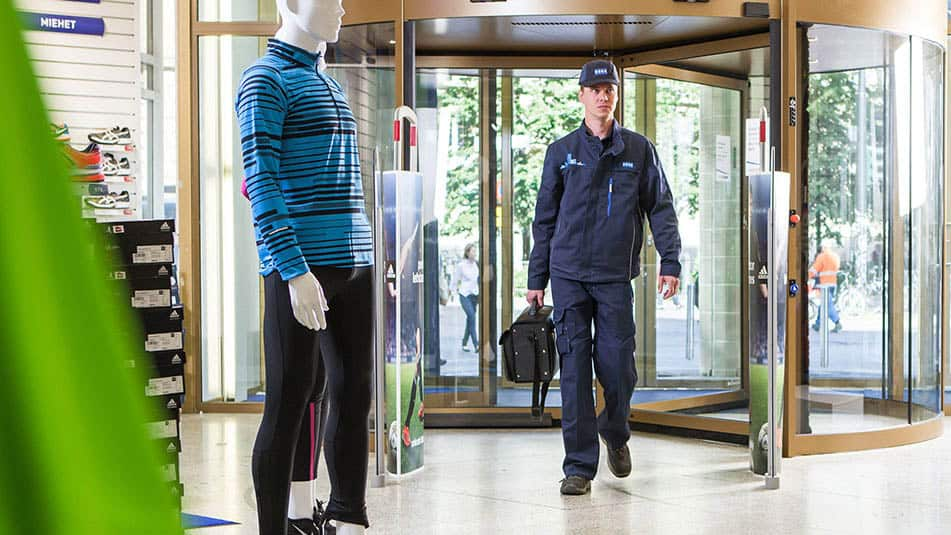 Better energy efficiency
The loss of hot or cold air through doors is a major contributor to a building's overall energy consumption. Our solutions are designed to insulate your property from the outside environment, and can also incorporate optional features that minimise loss during use.