With the KONE MiniSpace™ DX, high-speed passenger lift, you can create a completely new kind of lift experience in mid and high-rise buildings. Connectivity let's you benefit from improved people flow plus a variety of innovative new services to make everyday life even easier and more enjoyable.
Powered by the compact KONE EcoDisc® hoisting motor, the KONE MiniSpace DX features a highly compact machine room that is simply an extension of the lift shaft – meaning it's easy and cost-efficient to install.
Key features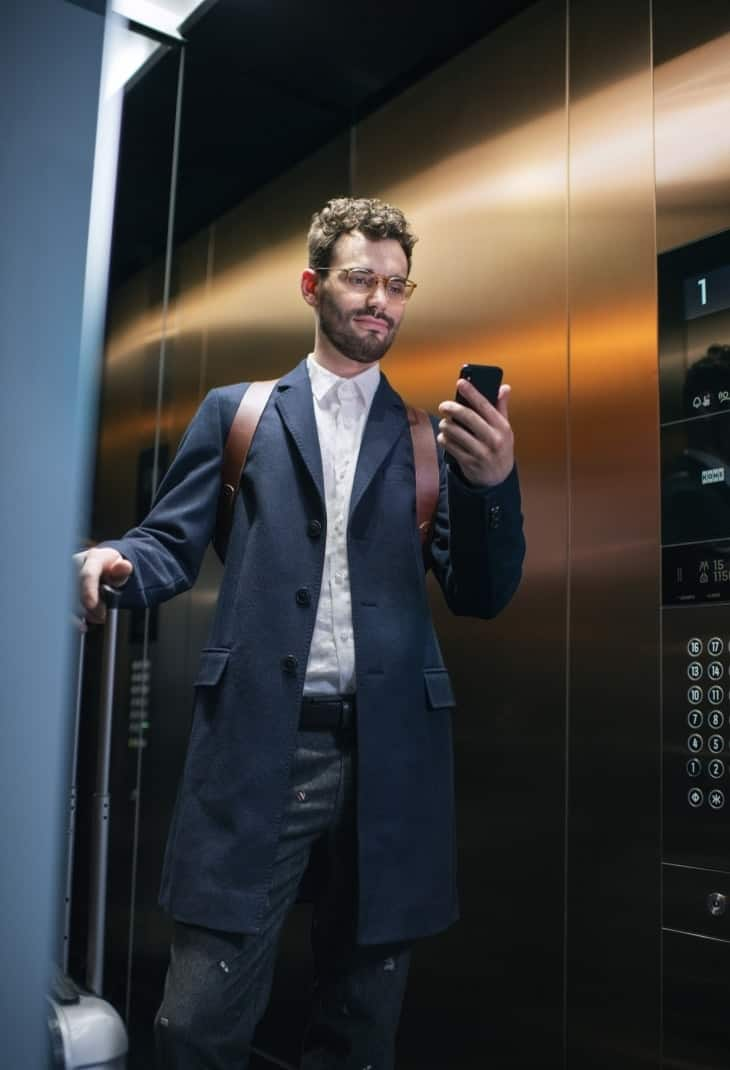 Digital connectivity – Make sure your building is set up for the future with smart solutions and services enabled by cloud connectivity based on KONE APIs.
A completely new kind of user experience – Redefine what a lift ride can feel like with new functional material, lighting, and signalisation options.

Guaranteed compliance – Rest assured that your lift complies fully with the codes and regulations you need to follow, including accessibility, vandal-resistance, and operation during a fire.

Eco-efficient performance – Cut energy costs and your building's carbon footprint with our eco-efficient hoisting, lighting, and standby solutions.