Back to top
AN INVESTMENT THAT PAYS OFF
KONE escalator modernisation improves safety, reliability, accessibility, and visual appearance, while also lowering energy costs.
HAPPIER BUILDING USERS
Update escalator safety features, reliability, accessibility, and comfort with our escaltor modernisation solutions.
A HASSLE-FREE INSTALLATION PROCESS
Our professionally managed escalator modernisation process minimises disturbance to tenants and visitors.
Escalator modernisation process
PLANNING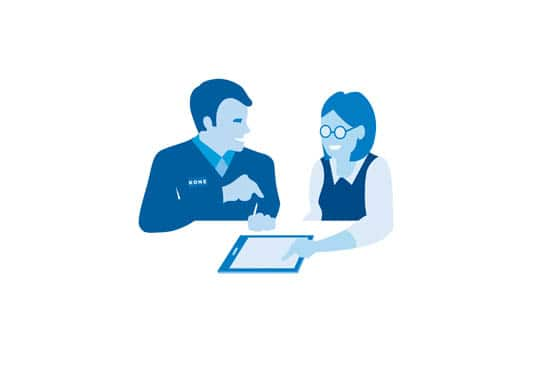 INSTALLATION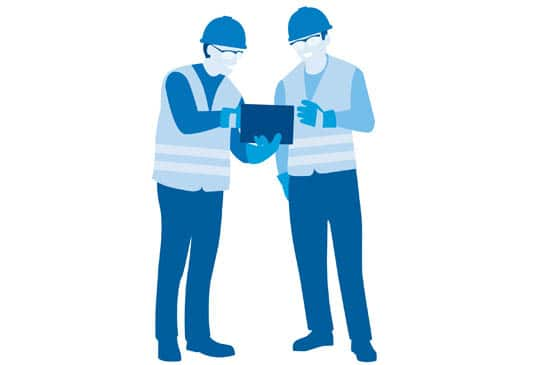 COMPLETION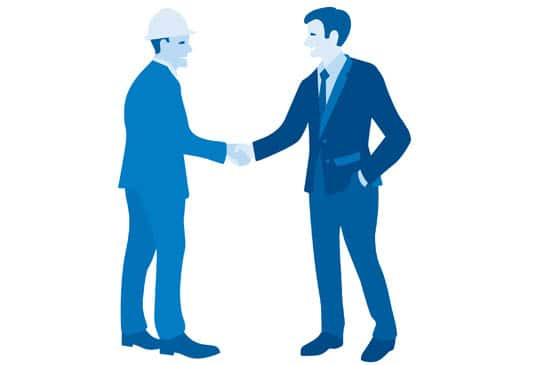 Benefits of escalator modernisation
Escalator modernisation ensures that your escalators continue to be energy efficient, reliable, and up to date with the latest escalator safety features. The truss may last as long as your building, but it is important to consider escalator modernisation because chain components and drive components can wear and become outdated. Autowalk modernisation also ensures that steps, balustrades, and lighting maintain a fresh, modern appearance.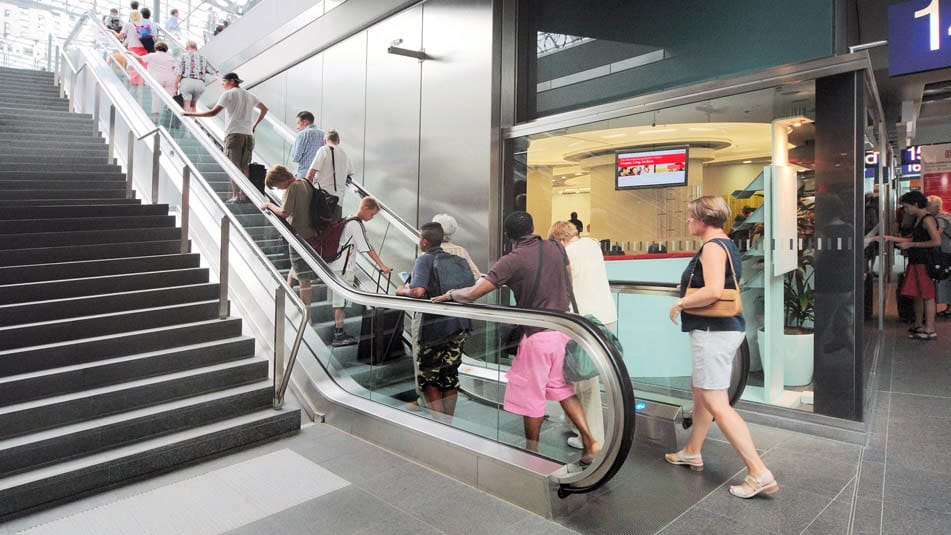 Better performance
Compared to older equipment, escalator modernisation increases performance. Less waiting and frustration, and fewer breakdowns – all from your existing escalator or autowalk. Updating the drive components and the chain components of your equipment will have a significant impact on its performance.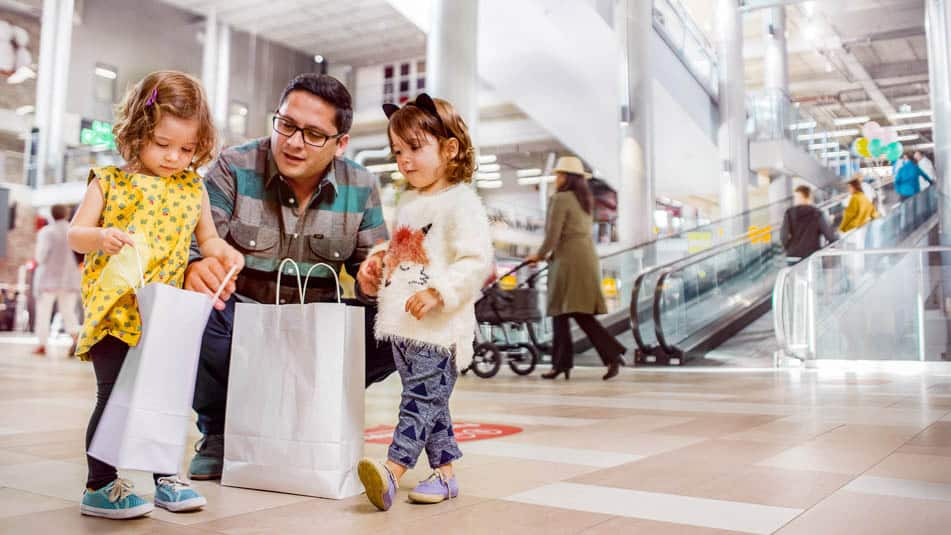 Escalator safety
Escalator safety is the starting point of every KONE escalator and autowalk. With escalator modernisation, it is easy to upgrade your escalator safety features. We offer a full set of safety upgrades and modular escalator modernisation packages covering electrification, the step chain, drive components, and aesthetics. By investing in escalator safety upgrades, you can bring your equipment in line with the latest safety codes and standards – giving you and your customers more peace of mind.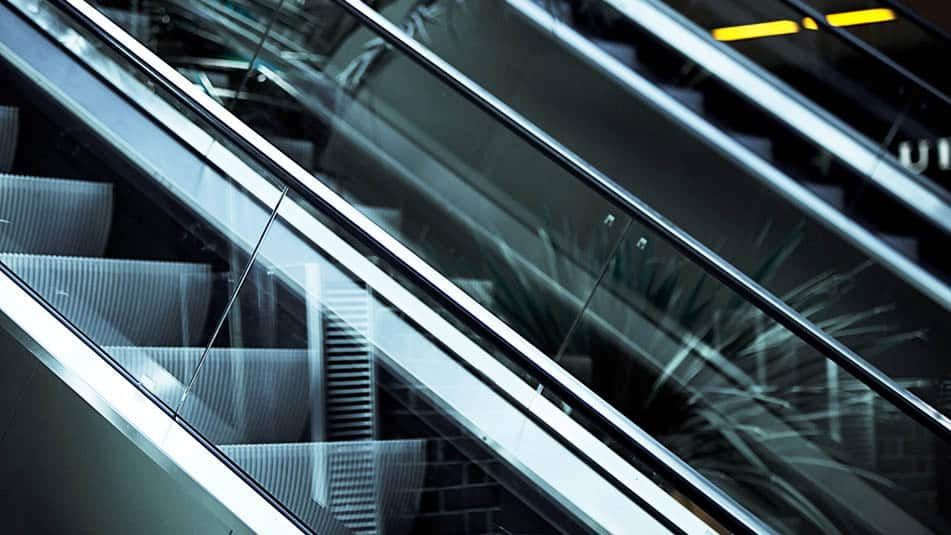 Design that complements your building
Innovative design can turn your escalator or autowalk into much more than just a way to keep people moving – with our wide range of design updates for escalator modernisation or autowalk modernisation, you can transform your equipment into an eye-catching architectural feature and an important source of lighting, to match perfectly with your building's interior design.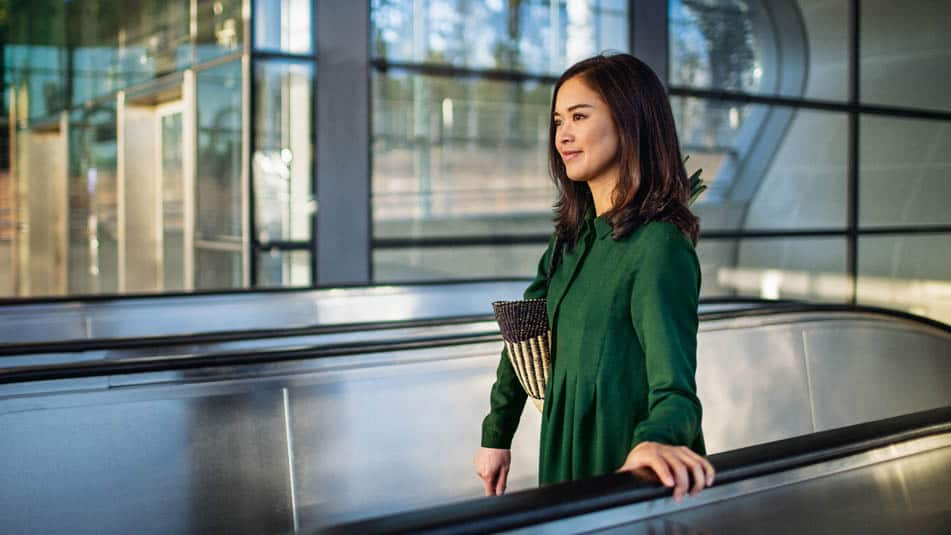 Eco-efficiency that brings savings
Our eco-efficient escalator modernisation solutions feature a highly energy-efficient and compact drive system, as well as smart operational modes. You can also benefit from innovative and energy-efficient LED lighting in your escalator that is 80% more efficient than halogen lighting and lasts 10 times longer.
Explore our Reference cases