October 4, 2018
London-based property-developer Halamar specializes in luxury spaces that bring together the finest in design, craftsmanship, user experience, and technology. From modernising manor houses in the city's greenbelt to breathing fresh life into downtown apartments, Halamar has built a reputation for class and quality throughout its developments.
One of these developments is Golden Square, an eight-story property in the heart of Soho and London's vibrant cultural scene that Halamar is transforming into 22 luxury apartments crowned by a triplex penthouse.
"Golden Square is a full refurbishment of an old rag-trade building," says Halamar's Technical Director Andrew McNeill, alluding to the location's history as the center for London's woolen trade. While steeped in history, Golden Square is looking firmly to the future when it comes to maximising the comfort of living, which McNeill says their customers value most.
"The future tenants of this sort of building will want to feel that they are entering the future, but they are doing it now," says McNeill.
This is where KONE Residential Flow steps in: a holistic building access and information solution that offers trouble-free access from the building entrance via the lifts to the tenant's home door.
"Our customers value premium experience and convenient living," says McNeill, adding that Halamar chose KONE Residential Flow to its specifications for Golden Square because it adds to the "ease of life in the building".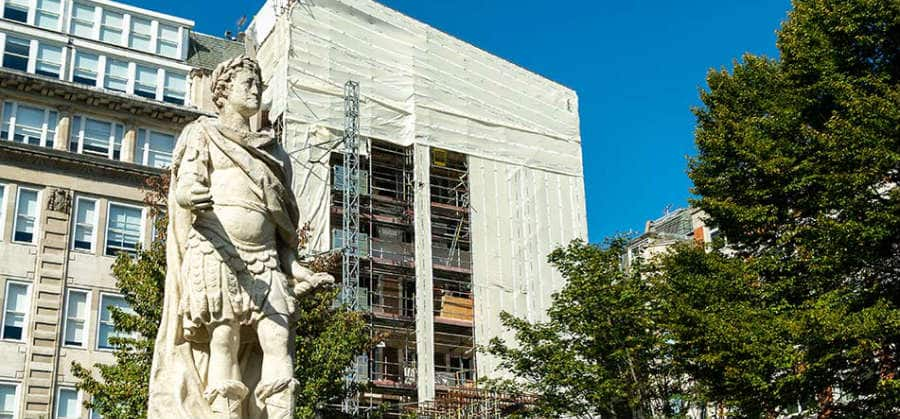 Easy access and control
That sense of ease comes on the back of extensive research and co-creation carried out by KONE with over 200 people to understand the unique needs of residents and building managers in different cities around the world.
Golden Square will feature the full range of smartphone-enabled KONE Residential Flow solutions: KONE Access, KONE Visit and KONE Information. The technology will recognise residents when they arrive at the property and automatically grant them access to their homes. This means residents won't need to fumble for keys when loaded with shopping bags.
Through a smartphone-connected intercom system, residents will also be able to greet and grant access to visitors securely – even when they are not home themselves.
"KONE Residential Flow is a great example of the addition of cutting-edge solutions to modern living," says McNeill, adding that this fits well with Halamar's ambition of always trying to tailor their offering to give customers more than their competitors are able to at this time. KONE Residential Flow is one part of that.
Two media screens, one for each of the building's two lifts, and a media player for the lobby screen will enable residents and building management to share information in the building efficiently.
"The system has brought value to the apartments by being able to offer potential purchasers comfort and ease of accessibility, which we believe at this level in the market is exactly what the customer wants."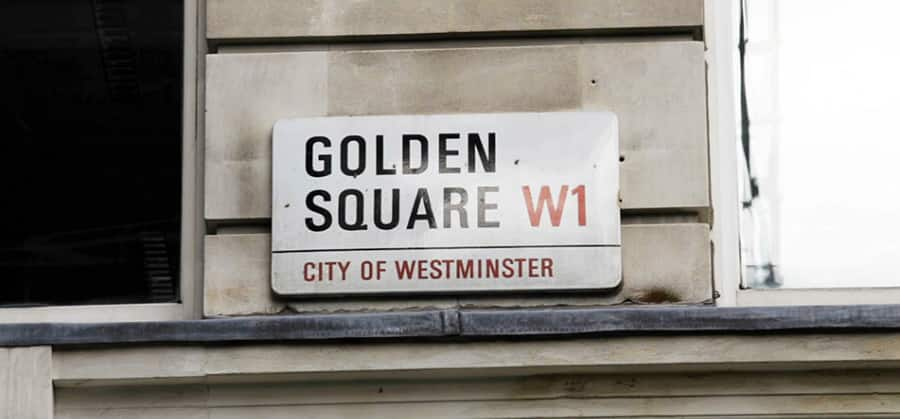 Smart meets heart
At Golden Square, Halamar is looking beyond access and people flow solutions to add to the ease of living with a full range of future-proof technologies that are already making buildings smart.
"We're also taking advantage of the fully-automated hands-free systems," says McNeill. "For instance, we would like our customers to be able to wake up in the morning and say a specific command to make the curtains open, the lights go low, turn on relaxing music and start the coffee machine."
Aided by machine learning and artificial intelligence, the next step for homes will be to get some "heart" to go with the "smart", learning our habits and preferences at an individual level to perform accordingly.
"We're looking to continue being able to offer this premium quality and ease of life to our customers, and KONE's solutions are pitched at exactly the right level," says McNeill. "We see great advantages for us to working with a company that is producing such a premium-level of automated ease-of-use entry systems and residential flow solutions."