Back to top
Lift renovation for digitally enabled people flow
In an increasingly digitalised world, lift renovation allows you to keep up by adding connectivity to your lift. With modular modernisation, you can make your lift smarter and more desirable with new people flow solutions and value-adding services from KONE and our partners.
Modular modernisation is ideal if the overall condition of your lift is still functional, but updating things like the lift control system and the hoisting unit would significantly improve its performance. Upgrading an existing lift by updating the lift control system optimises people flow and operational efficiency, while lift renovation makes sure your property is ready to take advantage of future smart-building technologies.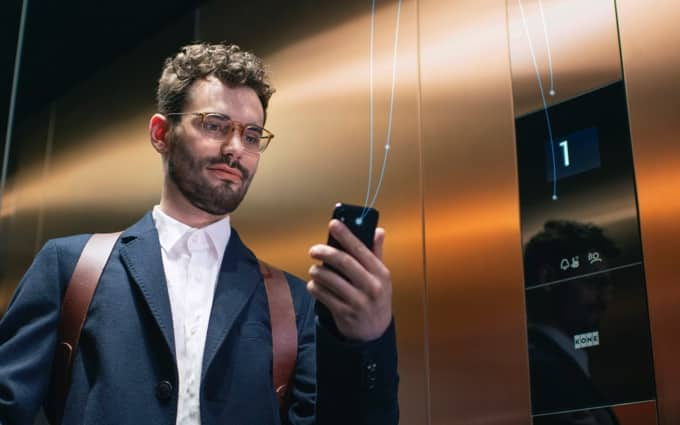 A connected lift control system
Modular modernisation can update the lift controller and the hoisting unit to give you a connected lift that puts you and your users in control. Lift renovation is a flexible way to add smart, value-adding services that optimise people flow, make everyday life easier for users, and ensure your building is geared up for the future. Modular modernisation offers an easy way to ensure that your lift evolves with the changing needs of tenants.
Modular modernisation
Enhance the user experience with real-time information on-the-go, an exciting, multisensory ride-experience and other smart building applications, it makes everyday convenient by improving accessibility and availability.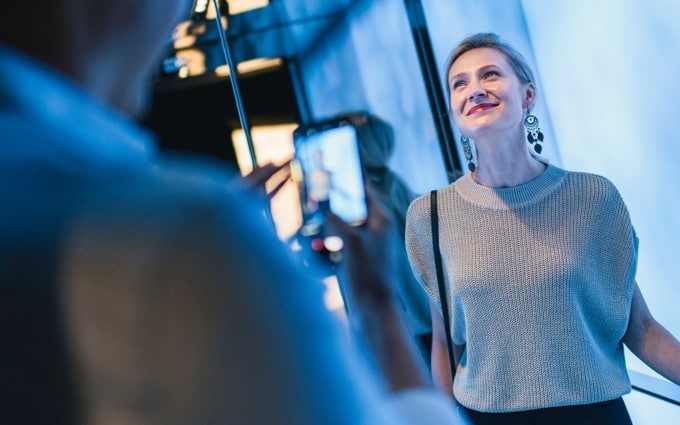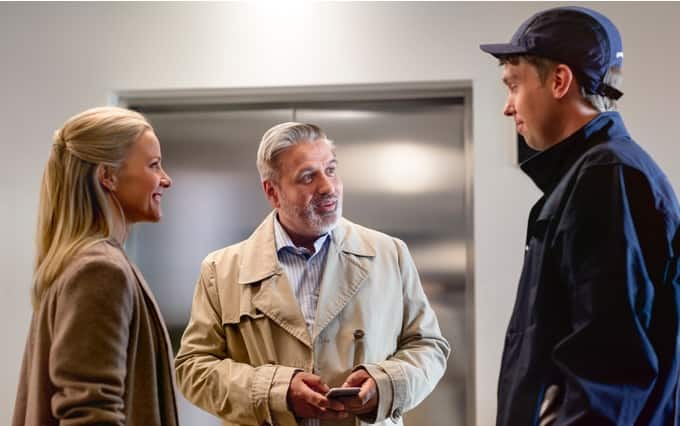 Successful lift renovation with KONE
As your experienced partner for lift renovation and smarter buildings, we can offer you the flexiblity of modular modernisation and help you manage your property more efficiently with valuable insights into end-user behavior that can be used to continuously optimise people flow and improve the user experience.
ECO-EFFICIENCY
Upgrading your lift's electrification system, control system, and car lighting can significantly reduce the amount of energy it consumes. As well as making your lift more eco-efficient, these upgrades also cut your operating costs.
PERFORMANCE
Lift performance can be greatly improved by modernising components like the control system and door operator. These upgrades improve reliability, levelling accuracy, waiting time, and accessibility.
SAFETY
Making sure lift passengers and maintenance personnel are safe is the number one priority. Upgrading components like the shaft and machine room lighting, the car overspeed governor, or the machinery guards will improve safety and help you better manage risk in your building.
Significant improvements with modular modernisation solutions
Unsure of the modernisation solution you require?
Contact us to arrange a no-obligation site visit where our modernisation experts will take a closer look at your lift and recommend the best way forward.
Explore our Reference cases
Get in touch
You can use the form below to tell us more about how we can help you. One of our team will be in touch as soon as possible.